Small Groups
Our small groups are primarily the discipleship arm of the church. We meet at 10:00 am. Sunday mornings. In addition to Sunday mornings our adults meet on Wednesday evenings at 6:30 pm for a time of Bible study. For additional information about our discipleship ministry, you may email us at info@mountsalem.org.
CHILDREN (10:00 am)
ADULTS (10:00 am)
Are you a member of Generation X? Meet in the Sunday School area behind the Sanctuary.
Jimmy Halford Class for Senior adults meets in the Fellowship Hall.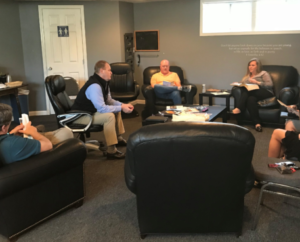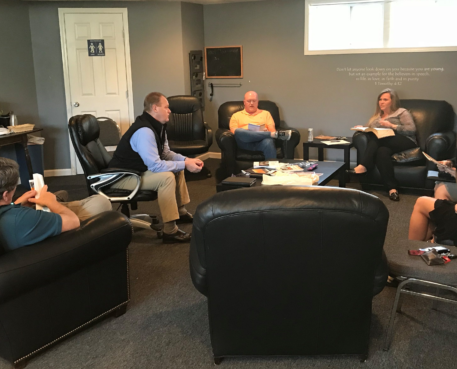 Group Discipleship Ministry
:
At MSBC, we believe in the importance of connecting with God and with others as part of our spiritual growth. To better help you connect, we offer several different group environments to meet a variety of needs and interests. These can include groups for men or women only, married couples, new believers, those interested in missions and others.
Small Groups are short-term, topical or activity groups that meet at the church on Sundays and Wednesday nights. (Children and Teen ministries are not currently offered at this time.) A catalog providing a description of each class offered is provided prior to the new quarter.
Life Groups
are long-term groups that meet in homes and throughout the community. These groups offer a deeper level of growth and friendship as they spend time studying scripture, praying for one another and in social environments.
Click HERE to register for a FALL 2019 small group or to join a life group.
Missions:
We believe that every single member of our church family should be living "on mission." We are passionate about helping our people discover their gifts and talents and match those up with what is passionately breaking their heart in the world around us. As a church, we support and encourage each other as we step into the mission field.
Upcoming Mission Projects/Trips:
If you'd like to know more about current missions at MSBC, please contact us. We'd LOVE to help mobilize you for Jesus!
*Mission Scholarship Application:
Women's Ministry: "TrueVine"
TrueVine Ladies Ministry is for all women- no matter your age, background or stage of life. We want to meet ladies right where they are and come along side them-encouraging, supporting, praying and equipping them in their journey with Jesus. We desire deeper Christ-centered relationships with each other through women's Bible studies, gatherings, prayer groups, fellowship and mentoring. Check out our "events" page to see what's happening now. You can also find us on Facebook at "TrueVine Ladies Ministry." Contact Juliebowmar@gmail.com with questions.
Our grief ministry is here to provide comfort to all those who are grieving and suffering a loss. Grieving is a process. It takes time. It comes in waves. There is no right or wrong way to mourn a loss. The only "normal" thing abut grieving is that nothing feels "normal." Let us walk with you and be of some comfort to you during this time of grief. Contact Sandy@lanierhills.com for info.
The prayer ministry is a group of individuals in the church who are devoted to promoting the importance of prayer in our church. We have made it our mission to reach out to the congregation and surrounding community through the act of prayer. Contact our church office if you would like to be a part of this ministry…either praying with others or interceding during church services in our prayer room. We can always use more prayer warriors!
Counseling: "Fill My Cup, Inc."
Lanier Hills Church proudly partners with the non-profit organization,"Fill My Cup, Inc." to provide counseling for church members as well as the surrounding community. With two counselors on staff, Fill My Cup is able to help with a myriad of problems we all face daily. You do not have to be an attender/member of Lanier Hills to use this service. Visit www.trueintimacy.com or call 770-576-0025 to schedule an appointment and get pricing info.