Whether you are brand new to the church thing or you've been around the church for a while; we want to welcome you! Our goal at MSBC is to faithfully preach the gospel and equip you to encounter God in the midst of your life. When you visit MSBC on a weekend, we hope that you will engage in authentic worship, be changed by God's word, welcomed by our amazing community of believers & be reminded of God's promise of salvation!
Worship & Sermon @ 11:00 am
T H E P A S T O R
Tim accepted the call to pastor MSBC in May of 2017
Pastor Tim has been in ministry bi-vocationally or full-time for 27 years as of July 2020. He has planted and pastored two churches for over the past 16 years and has been on staff at two other churches. He has a Masters of Divinity from New Orleans Baptist Theological Seminary.
Joining Pastor Tim at MSBC is his beautiful wife, Tamara Stewart. They have been married since July 1990 with three adult children: Delaney Daniel, Mallory Hunter, and their youngest Clay Hunter who serves on our Tech Team.
Our pastor is a God follower first and a Georgia Bulldogs fan second! We are so blessed by him and his family and grateful for his leadership at Mount Salem Baptist Church.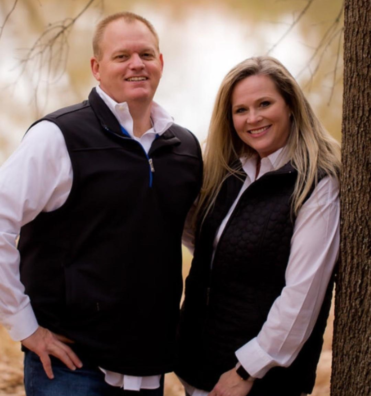 Tim & Tamara Hunter
T H E C H U R C H
Our Beliefs
T h e S c r i p t u r e s
We believe in the verbal, plenary God-breathed inspiration of the Bible, both the Old and New Testament, consisting of 66 books, inerrant in the original writings. The Bible is God's sufficient revelation to man and there is no need for any additional revelation from God. (II Tim. 3:16,17; Matt. 5:18; II Peter 1:21,22; John 16:12,13)