Welcome!
Whether you are brand new to the church thing or you've been around church for a while; we want to say welcome! Our goal at MSBC is to create environments and experiences where you can encounter God in the midst of your life. When you come to MSBC on a weekend, our aim is that you would be inspired by the music, encouraged by the message, welcomed by our amazing community of people & be reminded that God's grace is here!
Worship Service: 11:00 am
Wednesday's: 6:30 pm
T H E P A S T O R
Tim became pastor of MSBC in May of 2017
Pastor Tim has been in ministry bi-vocationally or full-time for 25 years as of July 2018. He has planted and pastored two churches for over the past 16 years and has been on staff at two other churches. He has a Masters of Divinity from New Orleans Baptist Theological Seminary.
Joining Pastor Tim at MSBC is his beautiful wife, Tamara Stewart. They have been married since July 1990 with three adult children: Delaney Daniel, Mallory Hunter, and their youngest Clay Hunter who serves on our Tech Team.
Our pastor is a God follower first and a Georgia Bulldogs fan second! We are so blessed by him and his family and are excited to see how he leads us at Mount Salem Baptist Church.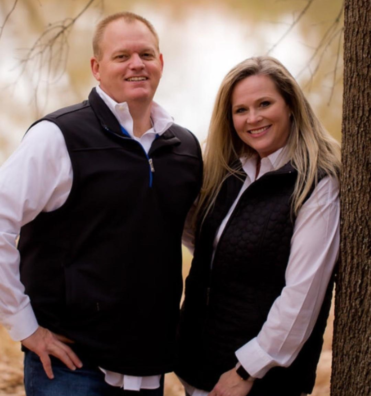 Tim & Tamara Hunter
T H E C H U R C H
Our Beliefs
T h e S c r i p t u r e s
The Holy Bible was written by men divinely inspired and is God's revelation of Himself to man. It is a perfect treasure of divine instruction. It has God for its author, salvation for its end, and truth, without any mixture of error, for its matter. Therefore, all Scripture is totally true and trustworthy. It reveals the principles by which God judges us, and therefore is, and will remain to the end of the world the true center of Christian union, and the supreme standard by which all human conduct, creeds, and religious opinions should be tried. All Scripture is a testimony to Christ, who is Himself the focus of divine revelation.