CURRENT MISSION WORK
Beginning in August, WMU invites the ladies of the church and community to study God's word with Dawn Compton. We will meet on a monthly basis; come to one or come to all! Each study starts at 10am in the Fellowship Hall and all materials are provided!
August 17th
September 14th
October 12th
November 9th
Let's SHOWER SHIRLEY!
Shirley Norris is a church member of Mount Salem who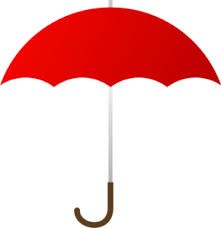 has donated her time and resources over the past years. She has been a part of Children's Church and Easter Egg Hunts; donated items for Operation Christmas Child Shoe Boxes and created the Community Baskets for shut-ins and others. She has stepped away from active participation due to health issues and has recently been approved for a liver transplant.
Over the next few months, we want to shower her with the same devotion she has shown to Mount Salem. In the pews you will find "Shower Shirley" envelopes. You can donate funds to help pay for expenses or send prayers and well wishes. You can also bring in aluminum cans that will be recycled for additional funds.
Let's SHOWER SHIRLEY with the same devotion that she has given Mount Salem!
Local Missions
Good Samaritan Food Ministry: Several church members serve on a regular basis. For additional information about the opportunities available to help partner with the Good Samaritan Food Ministry please visit their website at: www.chattahoocheebaptistassociation.org/GoodSamaritan
Chattahoochee Baptist Association: is the local arm of the Georgia Baptist Convention in which churches are planted and strengthened. Through the association, we have had opportunities for our men to assist those in need by building decks and ramps. For more information concerning the association of cooperating churches: www.chattahoocheebaptistassociation.org/ Georgia Baptist Convention: is the state arm of the Southern Baptist Convention. We partner with them in reaching the lost in Georgia for Christ through giving and opportunities that arise. For more info: http://www.gabaptist.org/
National Missions

Annie Armstrong Easter Offering
starts the first week of March and our church's goal is $1,500. This offering
supports mission efforts to North America through the North America Missions Board of the Southern Baptist Convention. Every penny of the gifts will continue to go straight to field-based missionaries and their work. For more information about the offering:
h

ttp://www.anniearmstrong.com/
International Missions
The Lottie Moon Offering: supports nearly 5,000 Southern Baptist missionaries around the world through the International Mission Board. We pray and generously give each Christmas season. For more information on this offering: http://imb.org/main/give/pagelm.asp?StoryID=8078&LanguageID=1709&cid=lmcop